Rooms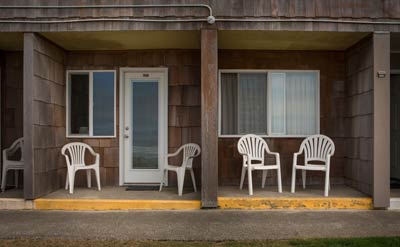 At Silver Sands Motel, the newly-remodeled rooms accommodate every type of guest and their needs.
With 39 to choose from and five different room types, you will feel right at home during your stay. Whether you need one bed or two, a resourceful kitchenette, or just want to bask in the view, there is a room for you at Silver Sands Motel.
Enjoy complimentary coffee and tea in the lobby, and cable TV with HBO in each room. And, many rooms are pet friendly.
A View from Every Room & the Beach at your Back Door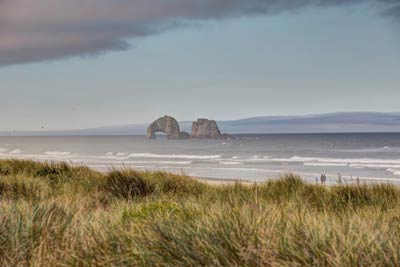 No matter which room you book at Silver Sands Motel, you will enjoy breathtaking views of the Pacific Ocean. Open your windows and let the ocean waves lull you to sleep at night.
Breathe in the salty air each morning. Rooms on the ground floor have their own semi-private patio that opens up onto a spacious, rolling lawn.
Picnic tables are sprinkled throughout the lawn, which gives way to tall beach grass. Trails cutting into the beach grass lead straight to the beach so kick off your shoes and hit the beach running.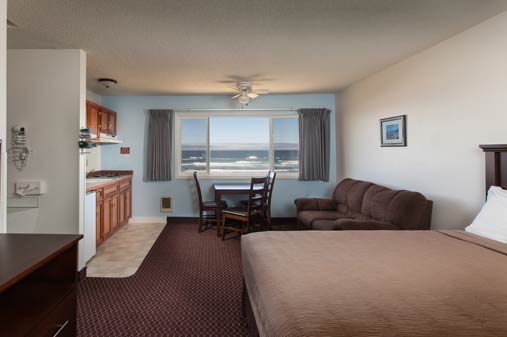 Kitchenette
(Available upstairs or downstairs)
Ocean View
Two Queen-sized beds
Couch
32" Flatscreen TV
Dining table with chairs
Stove Top
Microwave
Coffee-maker
Refrigerator (available in full or mini)
Plates, pots, and silverware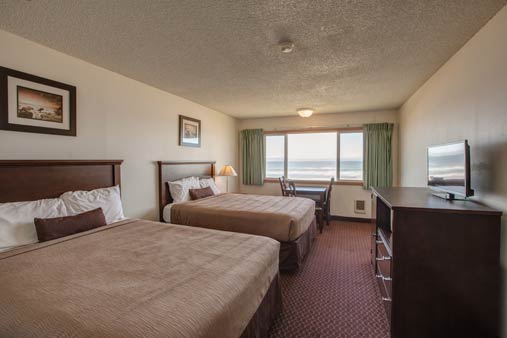 Double Queen
(Available upstairs)
Ocean View
2 Queen-sized beds
Table with 2 chairs
32″ Flatscreen TV
Small refrigerator
Microwave
Coffee maker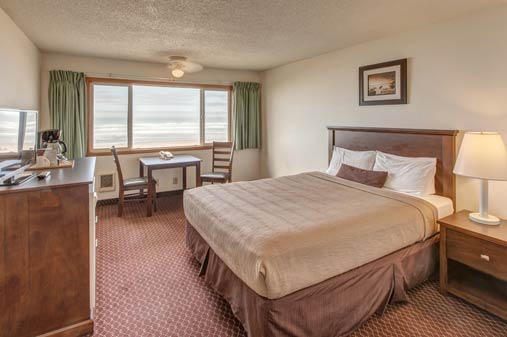 Single Queen
(Available upstairs or downstairs)
Ocean View
1 Queen-sized bed
Table with 2 chairs
32″ Flatscreen TV
Small refrigerator
Microwave
Coffee-maker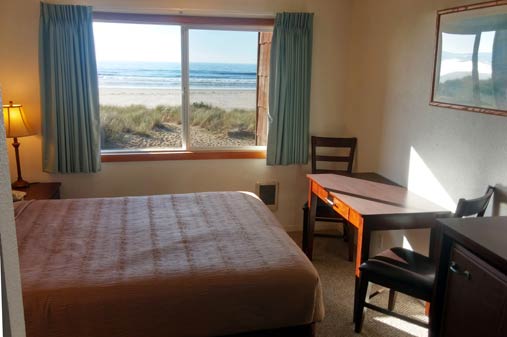 Standard Room
(Located downstairs)
Ocean View
1 Queen-sized bed
Table with 2 chairs
32″ Flatscreen TV
Small refrigerator
Microwave
Coffee-maker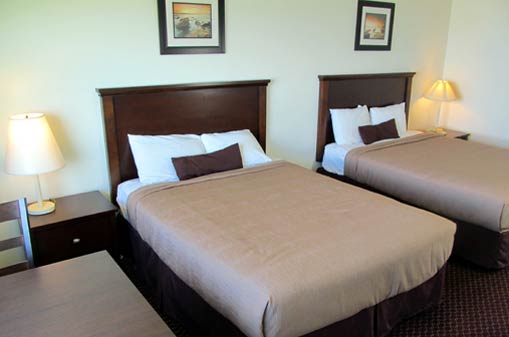 Partial View Double Queen
(Available upstairs)
2 Queen-sized beds
Table with 2 chairs
32″ flatscreen TV
Small refrigerator
Microwave
Coffee-maker